Join Our Referral Community
Are you, your business or organisation looking for an additional source of income?
Maybe you're looking to slow down a bit, but still need to maintain an income to live the lifestyle you want, and deserve. Or you're a single, or stay-at-home parent and need to generate some income without going out to work.
Perhaps you have an existing retail store and are looking for extra product lines.
Or you are part of a club, organisation or Not-For-Profit that needs to boost its income, or in this day and age, replace lost funding. To deliver the vital services your members and community need.
But where do you find quality products, and the systems to sell them, without hassles or expense, without ending up in some high-pressure multi-level marketing scheme. And yet still receive good commissions.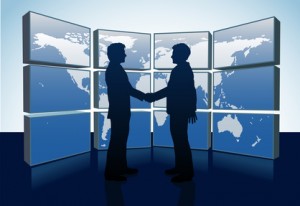 Findlay Import & Trade can deliver this for you through our website www.findlay.world
We have several options available for you, and the first one runs like this:
There is no entry cost to join our referral community.
Oh, and we don't charge any on-going fees.
You'll also be pleased to know there is no obligation or pressure to sell whatsoever.
We troop Australia and the world to source quality products and services.

Satisfaction Guaranteed

We handle inventories and warehousing, so you don't have to carry expensive stock.

We handle all transactions via our secure website, and we manage all that pesky paperwork.
We manage warranty issues, should they ever occur
We manage shipping and delivery arrangements.
We cover all credit card transaction costs
And, we pay your commissions promptly.
There really isn't any cost to you.
We don't lock you into any contracts, so you can leave at any time should you ever decide you don't love us anymore. We will be shattered, but we will still love you.