About Us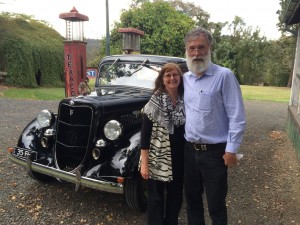 Welcome to Findlay Import & Trade, a business wholly owned by Neil & Marlene Findlay.
Our DNA goes deep into regional and rural Australia; both of us have business and entrepreneurship in our blood. Our families and forebears ran sheep and cattle, were dairy farmers, logging and earthmoving contractors, grain and cotton growers.
For over 30 years we owned and operated a successful road transport business. Under the Findlay Bulk Services flag we handled and carried bulk raw materials for the food sector across 4,000 klm of Eastern Australia from South Australia right through to Far North Queensland.
We were innovators in our field and produced many industry 'firsts' in technology and equipment design over the decades we operated. Many of these innovations are now industry standards.
Through those years we won multiple industry and Government awards for industry excellence, performance and innovation. Often repeatedly, in consecutive years.
Our commitment to industry and community well-being led to our long-running involvement and contribution to industry associations including Directorships of NatRoad, The Australian Trucking Association and being appointed as the inaugural Chairman of the National industry accreditation body, TruckSafe.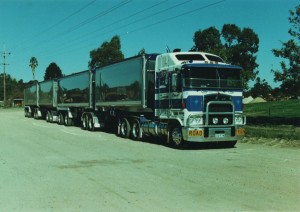 None of this, none of it, would have been possible without the commitment, dedication and loyalty of our amazing team of people over the years. They were excellent.
And of course, it is hard to deliver excellence, and be successful as we were, without having a suite of quality clients. Many thanks to them.
For over 30 years Findlay Bulk Services relied upon the quality products and support of our suppliers.
We developed strong, 'customer-for-life' relationships with key suppliers such as Kenworth, Cummins, Meritor, Bridgestone and Lusty-EMS; all of whom supported us strongly through good times and bad.
We have always maintained a strong commitment to, and involvement with the Not-For-Profit sector and to this day actively serve in Leadership and Directorship roles in multiple community and industry bodies. Coupled with this has been time spent in third world countries in a governance and leadership capacity.
Today we oversee an extensive residential property portfolio, provide consultancy services to Government and across a range of industry sectors covering risk management, fleet strategy, fatigue risk management and fleet costing.
Neil is a Fellow of both the Australian Institute of Company Directors and The Chartered Institute of Transport & Logistics. He speaks publicly and acts as MC in public events in Australia and Internationally.
We own and operate multiple digital media sites across social media and business.
Neil & Marlene also own and operate the website Used Trailers. This is a comprehensive market place for new and used trailers of all types. Recreational and commercial trailers, light and heavy duty trailers.
You can visit our social media pages on Facebook, Linkedin, Instagram or Pinterest to find out more about us, or perhaps check for some further useful links at About.Me
Neil is the Chairman of the Government funded, Not-For-Profit, Queensland Transport & Logistics Council whose charter is to advise Government and Industry on freight related matters.
And he Deputy Chairs the Performance Based Standards scheme at the Australian National Heavy Vehicle Regulator.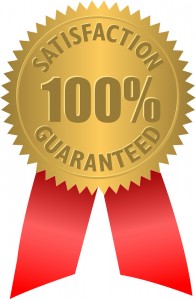 Findlay Import & Trade, through our domain Findlay.World is an extension of these successful business and community activities over some 40 years.
We source and deliver quality products and services from around the world and deliver to clients across Australia; products and services 'Made in the World, delivered to you by Findlay. World.'
We actively seek to engage with our referral community, with whom we share healthy commissions, business advice and growth opportunities. Take a few moments to read through our Referral page and complete the short contact form there. We will contact you and discuss your potential involvement in our referral community.
Your business is welcomed, and our service guaranteed. We place great emphasis on delivering quality products and services at competitive prices.
Feel free to browse this site and be confident on purchasing those offerings that best fit your needs, or join our referral team.
Neil & Marlene